Woodmaster OÜ is an independent company in Estonia which was established in 2007. Our main focus is forest business. We carry out forest and bush logging, sawing and yarding. We clean forest areas, forest road sides, ditches, power lines, and fields. We also carry out excavation works, drilling and rooting out tree stumps and recover ruined forest tracks. We have steadily expanded our services and machinery according to demand.
While at the beginning we mainly focused on West Estonia, then now we work across Estonia. Today, our main partner is State Forest Management Centre (RMK), in smaller capacity also corporates and private forest owners. We believe that providing effective, sustainable and high quality services is crucial factor with increasing competition. The company pays a lot of attention to environmental friendliness and environment protection. We want to be a reliable partner to our clients.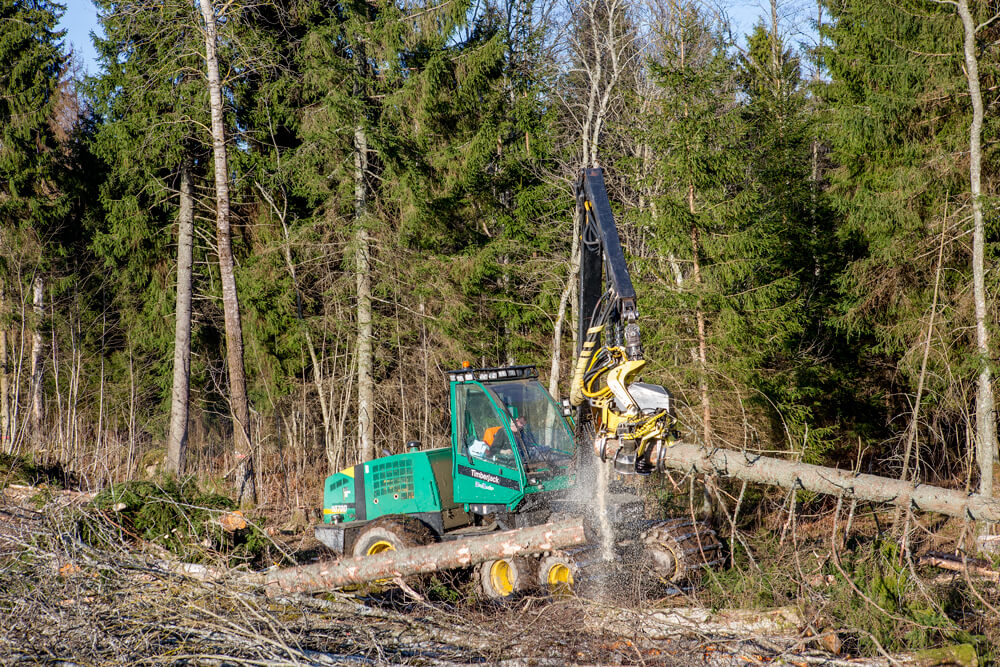 ALAN MURUVÄLI
Project manager, AS TREV-2 Grupp
Woodmaster carried out deforestation and rooting works at the track route of Tallinn – Tartu, Kose – Ardu road. The works were carried out very fast and with high quality. Everything was done in a way that didn't obstruct the roadworks and track route was cleared before we wanted to start excavation works with our own equipment.
The company's efficacy is remarkable. The work area was big and sometimes we needed a quick access to certain parts and WoodMaster moved their team around during the day and carried out works just where it was needed at a certain time.
PRIIT PAABO
Project manager, GRK Infra AS
We were satisfied with the work they did at the Ardu-Võõba track of Tartu road, works were carried out on time and with good quality.
They sticked to the deal.
RAIDO TAALMANN
Manager, North-Estonian demining group
The work on Männiku polygon was performed in accordance with the agreement. It was commenced immediately after signing the contract and was not delayed.
Everything was done quickly and finished with high quality.